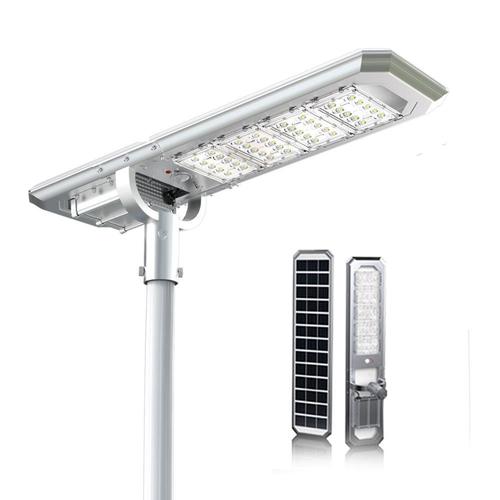 Gramlite Solar Street Light - 18W, 24W, 30W
Product Description
Gramlite Solar Street Light 18Watt, 24Watt, 30Watt

Gramlite Solar Street Light is available in different capacities from 18Watt, 24Watt to 30Watt! This is provided with advanced solar panel, long lasting battery that runs up to 15 years and 1800 Lumens. This is available with 11.2volts 13.5 AH LiFePO4 battery along with PWM controller for ensuring easy as well as swift charging of the light. In addition, it comes with ON/OFF switch to ensure to save power when not in use.

In list of our Solar products this is an Integrated Solar Street Light 18Watt with 50 Watt Solar Panel and 15 Age battery. 18 Watt LED with 1800 Lumens. It consists of 11.2volts 13.5 AH LiFePO4 battery. Inbuilt PWM Controller helps in charging the battery and switching light ON/OFF. This way one can save lots of energy as it is climate friendly.